AviaryBridgeRecords
Regular price
Sale price
$6.00
Unit price
per
Sale
Sold out
rocomoco and The Hidden have returned with their second EP release on Aviary Bridge Records, "Wishing The Clouds Away", a more somber addition to their cozy, chilled out repertoire.
The first track of the EP, "Back at the Apartment", is a melancholy introduction to this poignant project, setting up listeners for something a bit more laden with emotion than the comforting "3:30pm". After that we arrive at the fantasy-esque "Far Away From Everything", the epitome of zen and paradise. It is here that we as a listener first hear birds singing. They continue their songs throughout the tape textured "When the Birds Fell Silent", only to fall silent in time for the final track "After the Darkness", giving "Wishing The Clouds Away" a rather foreboding ending.
"Wishing The Clouds Away" focuses on the darkness and the light, peaceful moments as well as cold, perhaps frightening silences. Laden with complex, often mixed emotions, "Wishing The Clouds Away" is the kind of EP we need now more than ever.
Share
View full details
rocomoco
A producer duo from Berlin releasing beats since 2018. Operating in chilled vibes, jazzy guitars and dusty beats with a forward-looking left-leaning edge...
More From rocomoco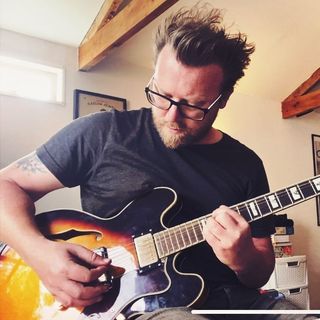 The Hidden
British artist The Hidden is always evolving and adapting his private collection of lo-fi recordings, musical ideas and visual experiments...
More From The Hidden