AviaryBridgeRecords
Regular price
Sale price
$2.00
Unit price
per
Sale
Sold out
rocomoco & The Hidden have gained much notoriety through their individual music careers, but together they bring something a little extra to the lofi scene.
This collaborative relationship has blossomed into friendship and also many outstanding musical projects. The latest addition to this catalog of beautiful lofi beats is "Stellar Garden". An immersive track that flows from start to finish with awe-inspiring and cinematic sound design. Synth layers sweep in mixing with guitar riffs and elongated piano melodies ring out while deep bass tones rumble the low end and spaced out drum patterns set the pace.


From the artists themselves;
It took us a long time to find the right tone and the appropriate musical expression for the mixed emotions in times like these. Stellar Garden acts as a reminder that in the deep darkness of space there is only one planet shining green, blue and inviting. The only home of life and the beauty within that. A place we are blessed to live in and a place we need to protect. If this simple thought would be our life motto, would more change be possible?
For us, this is something worth dreaming of and while the clock is ticking until change is the only answer, our music can help relax and calm.
Share
View full details
rocomoco
A producer duo from Berlin releasing beats since 2018. Operating in chilled vibes, jazzy guitars and dusty beats with a forward-looking left-leaning edge...
More From rocomoco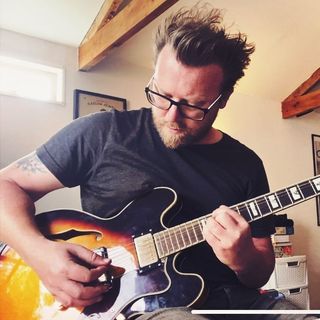 The Hidden
British artist The Hidden is always evolving and adapting his private collection of lo-fi recordings, musical ideas and visual experiments...
More From The Hidden